We walk our talk. Touching our audience through seminars, workshops and keynotes is what keeps us going.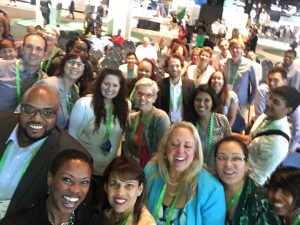 Your audience deserves more than a canned presentation and cookie-cutter information. They deserve to have fun, be wowed, energized and when needed, challenged. Désirée H. Young, founder and CEO of VentureWalk, is an engaging, energetic speaker who educates budding and established entrepreneurs, organization leaders and corporate managers on how to become the best marketers and managers of their messages. Attendees of your conferences, lunches, retreats and seminars will leave feeling empowered to take action and improve their businesses and organizations.
Désirée can speak on any of these topics:
Developing Your Sales or Funding Pitch
Using Business Centers, Incubators & Accelerators to Grow Entrepreneurs
Pitch to Win: How to Get Capital, Grow Clients and Win Contests
Setting up Business Systems for Success
The 3 Stages of Business Growth
The New Business Plan
Becoming an On-the-Job Entrepreneur
Developing Your Strategic Plan for Growth
Connecting Your Purpose, Passion and Profit
And more…
Read her bio here and download the latest speaking topics by clicking here.
To schedule Desiree for your next event, contact:
Rosemary Simms, Administrative Assistant
504-298-9255
Some of our speaking clients include: